The power of numbers and music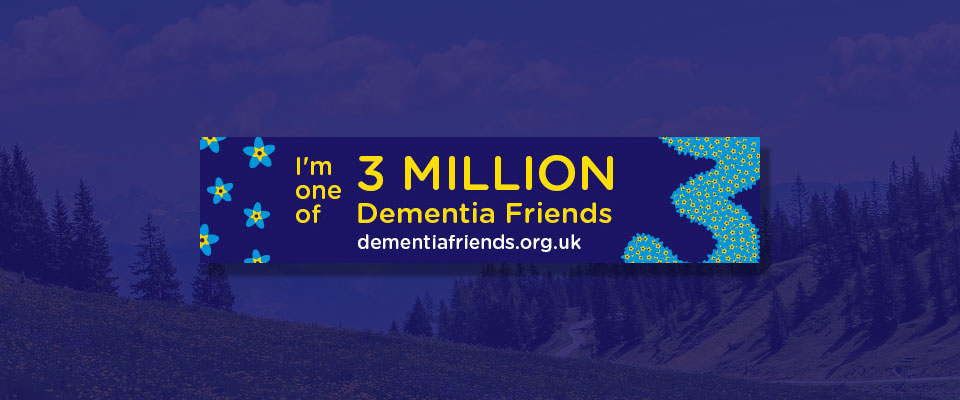 Dementia Friends, an initiative of the Alzheimer's Society, was proud to recently announce that there are now 3 million Dementia Friends across England, Wales and Northern Ireland.
They calculate this means that around 1 in 20 people are a Dementia Friend. What a fantastic achievement, 3 million people working to actively build dementia friendly communities, break down barriers and supporting people with dementia.
At Calida Care, we are pleased to be a part of this drive to improve the lives of those with dementia and are a Dementia Friendly Organisation.
Another fantastic campaign that was recently launched in September is the National Therapy Music Campaign for Dementia. Run by the national charity Methodist Homes (MHA), the aim is for everyone in the UK who is living with dementia to have access to a music therapist. MHA's music therapy aims to stimulate cognition and aid the reduction of symptoms associated with dementia such as anxiety and depression.
MHA is encouraging people to take part in this initiative by sharing a song that has brought them positivity and joy using the hashtag #MyMomentOfJoy on Facebook, Twitter and Instagram.
Well know Strictly Come Dancing judge Arlene Phillips is on board and will be voicing a specially commissioned animation which demonstrates the power of music therapy and was quoted as saying,
'I've spent my life working with and through music and know its incredible power to move and inspire. That's why I'm delighted to support the brilliant work done by MHA and their specialist music therapists,' said Arlene Phillips, #MyMomentOfJoy campaign ambassador. 'To see the way familiar old tunes bring moments of joy to the lives of people living with dementia is truly beautiful. To reawaken memories in those living with dementia and bring them back to their loved ones and to those who care for them – even for a short time – is magical. I believe everyone should support this wonderful, life-enhancing work. If you feel the same, please help us unlock more memories and bring families together.'
It is so encouraging to see that there are such positive initiatives and groups out there and that by working together, we can all make a difference to the lives of those touched by dementia.